Finding the Right Construction Project Structure
A construction project typically consists of many smaller projects, all of which must operate together across various disciplines. This means that various equipment and material housing structures will typically be needed for each zone of a construction project, along with possibly specialized work areas for employees and managers while on the job site. There are a variety of different building solutions that you can utilize on a construction site, depending on your project's requirements, which we will be taking a closer look at in this post. 
Structures on Construction Sites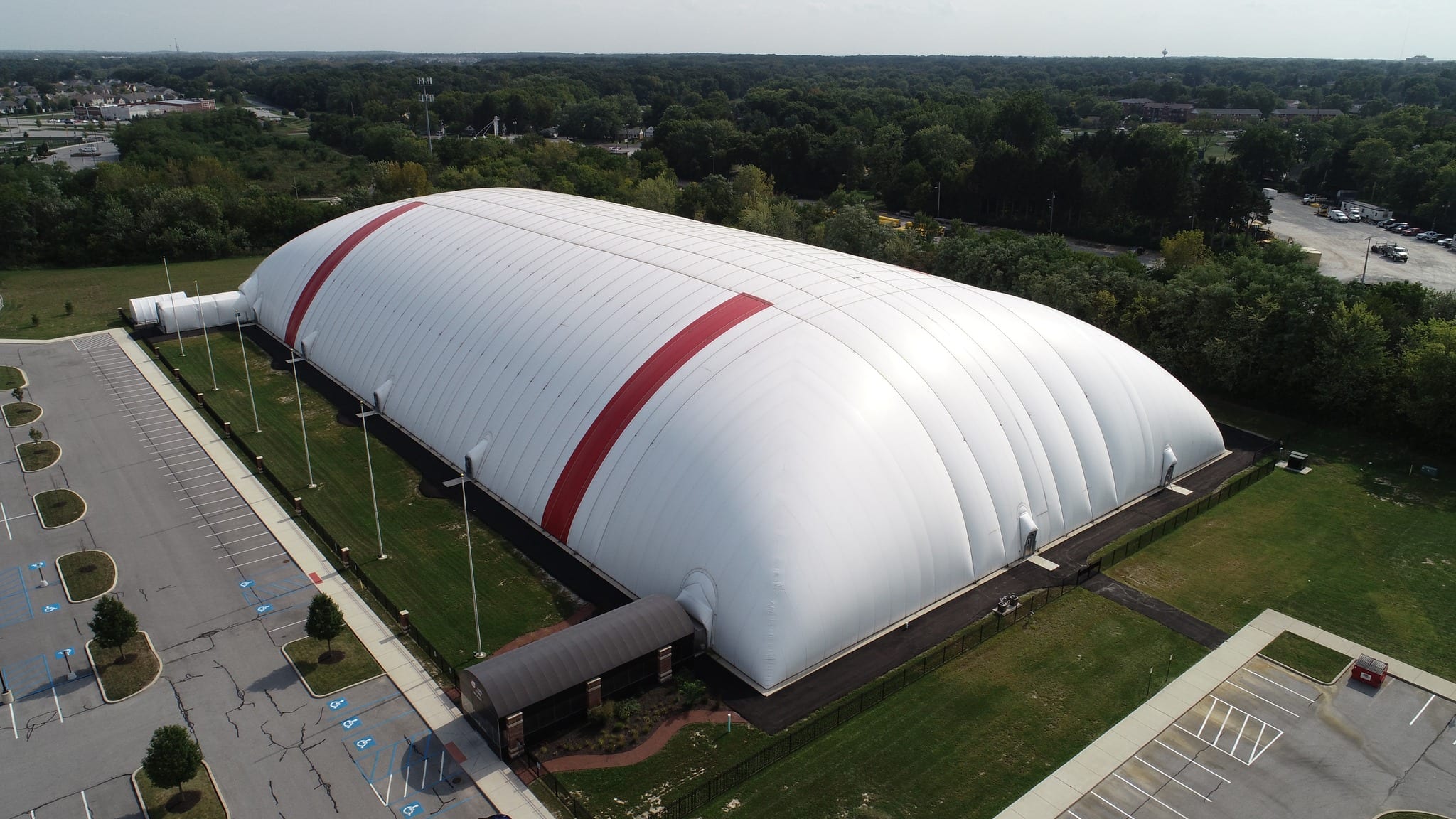 A construction project is a space where construction work is being done to build or remodel buildings. Naturally, a single construction site has numerous and diverse challenges, from environmental conditions to legal requirements to the type of building that is being erected.
It's also necessary to have structures on the construction site to house equipment, materials, and tools, as well as create a dedicated workspace for workers to convene or for project managing purposes. These structures need to be versatile while still being able to withstand different weather conditions and the harsh environment that is often synonymous with construction sites. 
One such solution for construction project structures is our tension fabric building solutions. 
Our buildings are ideal for the construction industry because they are highly customizable and require little to no industry compliance. They are stable enough to withstand the conditions of a construction site as well as harsh weather conditions. Additionally, they are extremely cost-effective, especially when compared to traditional buildings, which makes them very appealing to a variety of industries. 
Types of Construction Project Structures
There are a variety of different fabric building structures to choose from. The choice of which one would suit your site the best can be determined by the particular applications and requirements of your construction project.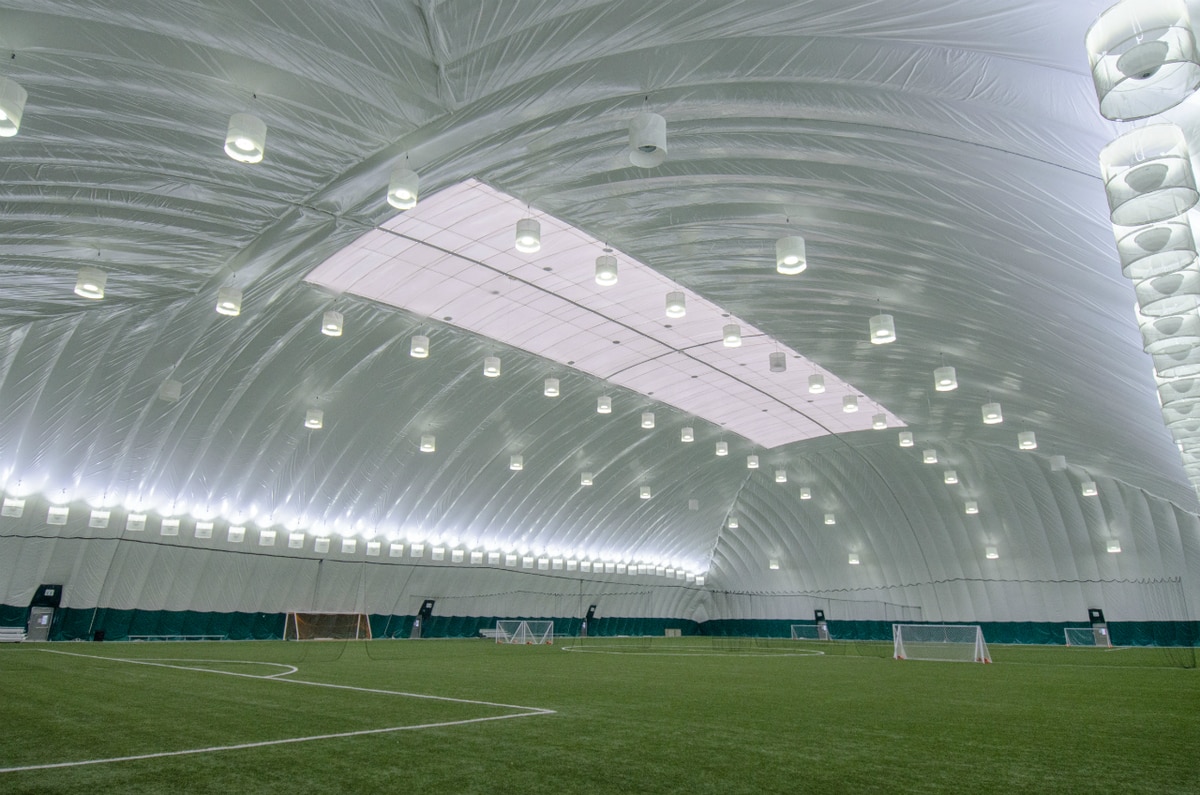 Blast-resistant buildings are built to withstand a certain kind of hazardous penetration, such as an explosion. These structures include durable, blast-resistant fabric and are fitted with air-supported frames. They can be permanent for long-term construction projects, or they can be tethered for ongoing usage in a variety of hazardous work environments. This type of structure would be ideal for construction projects that make use of explosives and high-velocity flame.
Geodesic dome structures are built using a thin-shell structure and exceptionally robust triangular sections to evenly distribute stress throughout the frame, making them incredibly strong while requiring very little construction material. They are made with advanced cladding systems made with PTFE-coated fiberglass or polyester structural fabrics, metal or plastic mesh, or plastic foils (ETFE) placed over galvanized steel frames. Our geodesic dome structures are both energy-efficient and weatherproof. Additionally, they are quick and easy to install and effectively shield the materials inside from corrosive elements while reducing exposure to heat and cold. 
A geodesic dome fabric building is a great choice for construction project structures for many reasons. If you need a building that is durable, energy-efficient, and quick to construct or deconstruct – this is the perfect solution for you. 
Another possible construction project structure solution is the truss arch fabric building system, which is utilized in a wide range of sectors for a variety of demands. It is thought to be one of the most versatile fabric building structures on the market. Edge's truss arch building structures are adaptable and extendable, simple to transport, naturally ventilated, affordable, simple to construct and maintain, and fitted with sound-absorbing covers. This type of fabric solution would be ideal for construction projects that require people to be working within the structure or that need the structure to be moved around the site.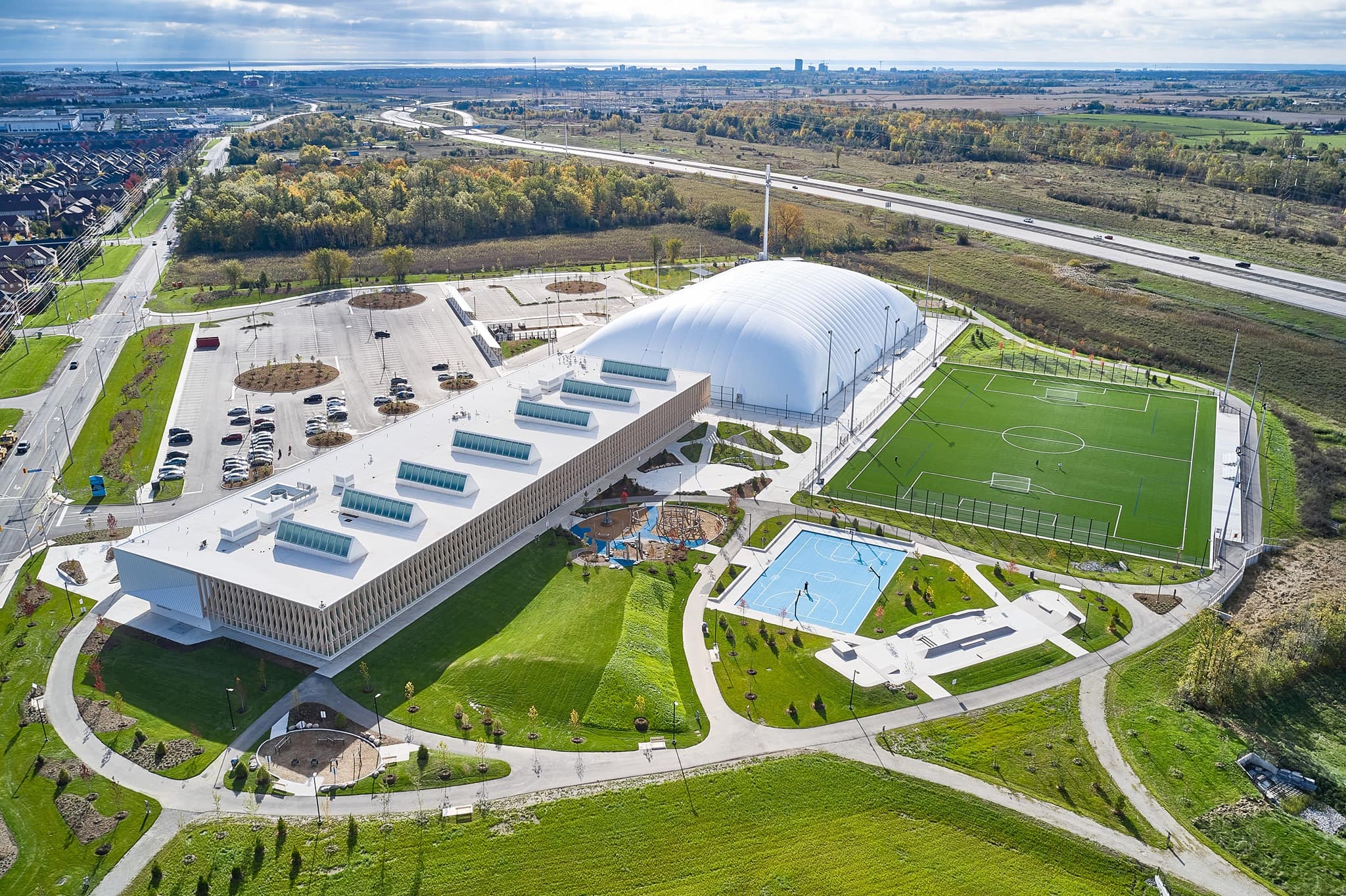 Construction projects require many workers as well as an enormous amount of materials, tools, and construction equipment which can be very costly. Add to that the fact that unexpected costs are bound to come up at some point throughout the build, and naturally, you'll want to think and work in the most cost-effective way possible throughout the project.
The cost of Edge Innovations' economic construction solution is $10,000 to $20,000 less than that of typical structures. Our economical building structure is the best choice for you if you're seeking a building solution that requires little to no construction and saves you money. With a 15 to 25-year warranty on each of our fabric building solutions, you can even increase your cash flow by using financing and leasing options!
The last thing you want to worry about while you're away from the job site is heavy machinery and construction supplies left out and exposed. Construction site structures are a necessary part of the build. However, they don't have to be another source of stress, and you certainly don't have to break the bank with them.
In order to meet a variety of construction needs, Edge Innovations offers both short- and long-term fabric structures. Our buildings range from bulk storage choices to on-site workshops, all come with a warranty, and are affordable because of our specialized financing options. We can provide you with an unbiased opinion on the best building that conforms to industry codes because our team is knowledgeable about the criteria for the construction sector.