Benefits of Fabric Aviation Structures
In the aviation industry, where safety is paramount, the choice of construction material is crucial. 
Tension-fabric structures are designed to endure high levels of stress in the form of harsh weather elements such as wind, rain, or snow. They provide an optimal balance between strength and weight and are easy to maintain. All these benefits make them ideal for use in aircraft building construction.
The History of Airplane Hangars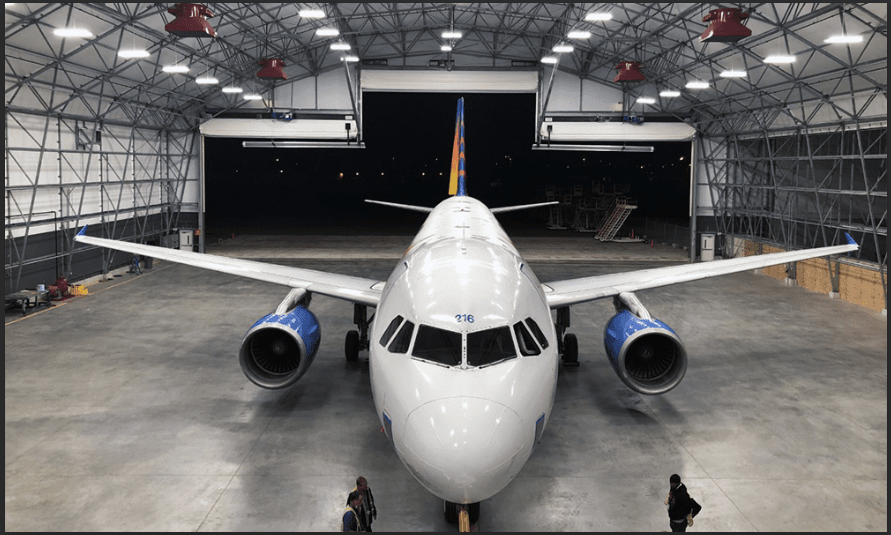 The history of aircraft hangars is a long and fascinating one.
The first steel aircraft hangar is believed to have taken inspiration from a cattle pen in the 1920s, but the Wright brothers used a hangar-style wooden shed to house their aircraft "Kitty Hawk" on Kill Devil Hills. 
Wood and steel were prevalent hangar structures for several decades, but as airplanes became more complex, so did their demands from a hangar.  Soon, airplane hangars began to expand, accounting for new maintenance stations, larger aircrafts, and more staff. Teams needed durable and affordable hangar structures, like fabric tension buildings. 
The traditional metal hangars are still common, but fabric tension structures have become more and more popular due to their versatility, affordability, and quick construction time.
What Makes A Good Aircraft Hangar?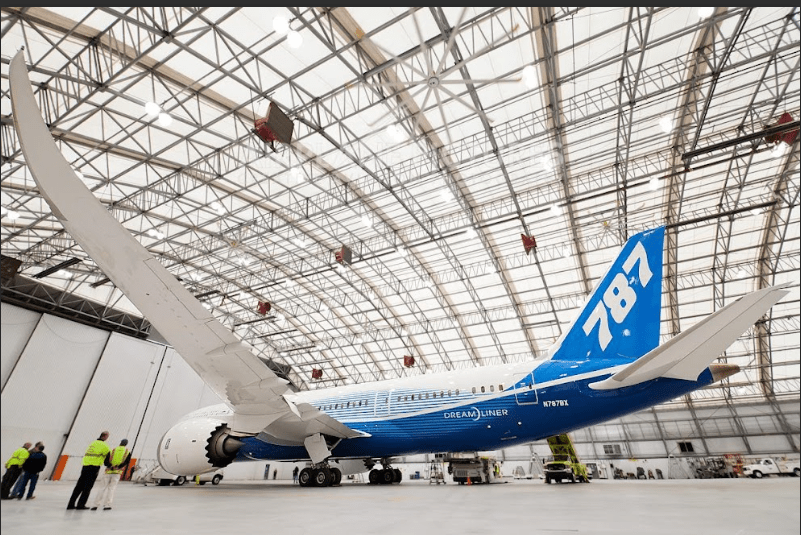 A good airplane hangar is a vital investment for any aircraft owner. Whether you're a professional pilot or an aviation enthusiast, having a secure and functional space to store your aircraft is necessary. So, what makes a good airplane hangar?
First and foremost, maximizing the available clearspan interior space is crucial. With ample space, you'll have enough room to maneuver your aircraft in and out of the hangar without any inconvenience. Careful planning and design are necessary to ensure that the hangar's layout and size meet your specific needs.
Secondly, lighting is a vital aspect of a good airplane hangar. Proper illumination ensures safety and visibility within the hangar. By selecting the appropriate type of lights and fixtures, you can create a visually stunning and impressive space highlighting your aircraft.
Thirdly, durability is essential. When building your hangar, use strong and durable materials that can withstand harsh weather conditions, high winds, and other hazards. This will protect your aircraft from damage and ensure its longevity.
Fourthly, maintenance should be straightforward. Choosing materials that are easy to clean and maintain is essential, so you spend less time on upkeep and more time enjoying your aircraft.
Lastly, customizability is key. Every aircraft owner has unique needs and preferences; the hangar should reflect that. Consider adding custom finishes, features, and layouts to your hangar to make it your own.
Benefits of A Fabric Structure Aircraft Hangar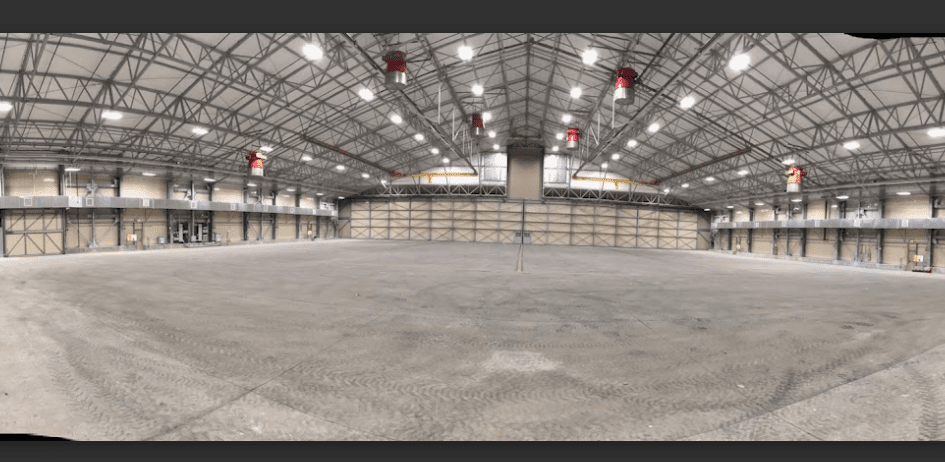 Tension fabrics are made from several different types of materials, and each has its own properties, but they all share some common characteristics. For example, all tension-fabric materials have high strength-to-weight ratios and are easy to install. They are also relatively inexpensive compared with other materials that perform similar functions, such as steel or aluminum. 
Fabric structures are built using a variety of materials and offer maximum interior space without the need for any support beams. This makes them perfect for airplane hangars, which need to maximize interior space while keeping costs down. In addition to being customizable in size and shape, fabric structures are also highly durable and resistant to weather conditions and pests.
Tension fabric structures are the perfect solution for temporary and permanent aircraft hangars, storage warehouses, aircraft maintenance buildings, and cargo facilities. All-weather protection, minimal foundation requirements, and ease of relocating are what make a tension fabric structure a preferred choice.
They also provide natural light through translucent fabric roof panels that reduce overall operating costs by providing a more enjoyable working environment while reducing energy bills. Tension fabric structures require less time for initial installation than other types of aircraft hangars—and their low long-term maintenance requirements make them an excellent investment in your company's bottom line!
---
Tension fabric airplane hangars are the best way to provide protection for your aircraft, no matter what you're using them for. They're versatile enough to be used for temporary storage or permanent housing and easy to maintain and repair. They come in various styles and can be customized to fit the needs of your specific plane.
The benefits of a fabric aircraft hangar are clear. Tension fabric buildings are not only low-cost, but they're also versatile and space-efficient. These attributes make them ideal for a wide range of uses, including aviation hangars.
If you're looking to get the best value for your money on a temporary or permanent structure, Edge Innovations is the leading provider of custom tension fabric buildings. We'll work with you to create a design that fits your exact specifications—whether it's a temporary structure or a permanent one.